Blog
Lara and Jeff's 2nd son Ben was a partner for the Home Hill Debutante Ball, so with all her boys looking very smart Lara thought she would take the opportunity to update her family photos. The tricky part was Ben needed to be at ball rehearsal at 4.30pm... this meant we couldn't use the afternoons beautiful golden light. I traveled down to ...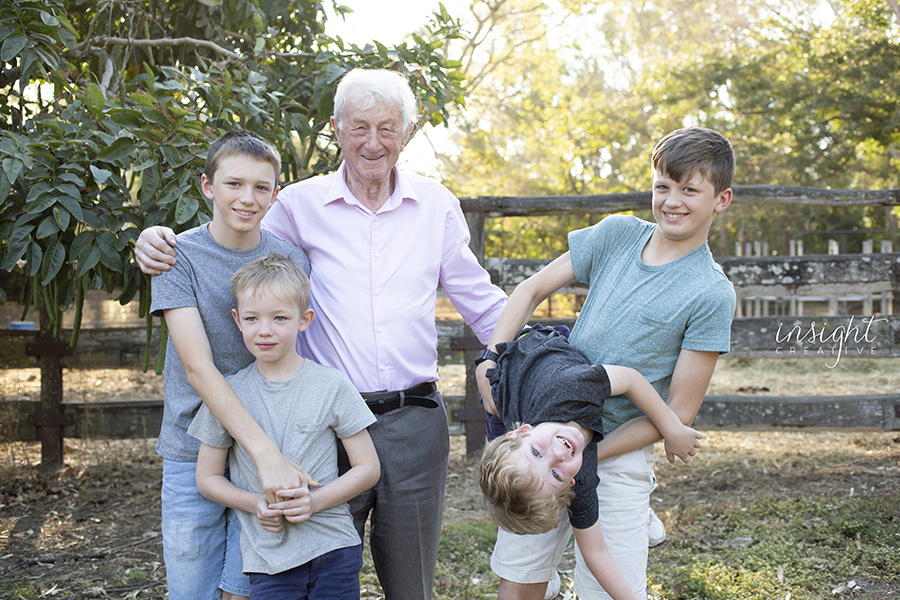 The lovely White family had a special visitor coming all the way from the UK so wanted to document the occasion with some photos. This was Grandad's 2nd trip to Australia. The whole family adore having him stay. The boys were never far from his side throughout the shoot. When choosing a location for the shoot I wanted something classically ...
When Phillip first contacted me about doing a shoot of his boys he had a sense of urgency. He eldest boy had just turned 13 (this freaks most parents out) and he had been meaning to do a shoot of them for years. I hear this all the time. Our day to day life just seems to take over and ...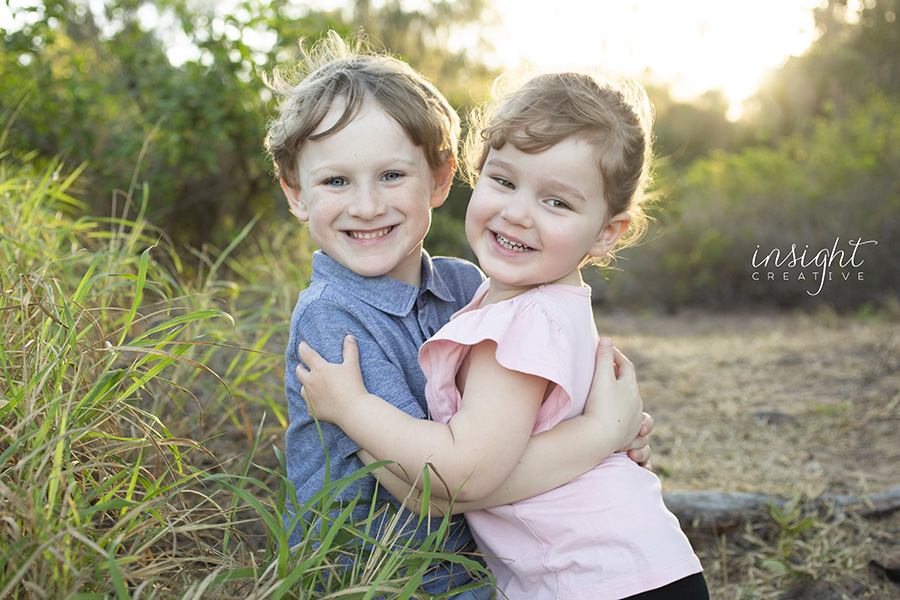 Living on either side of the country, Ronon and Maddy had never met in person. They met for the first time only hours before this shoot and instantly became best of friends. There was no way that beloved family member, Frank the sausage dog was going to be left at home and he aso had a ball playing with the kids. It ...
Many years ago I did a shoot for Leah of her grandchildren. At that stage she had two but since then her children have blessed her with another three. The photos that I took all those years ago still hang on her wall so she wanted to capture something of the younger grandchildren to hang in the same room. I ...
Having a new client come to me from a referral is the ultimate compliment. This is how Victoria (who lives in Alice Springs) came to find me. She needed images for her business which provides a virtual assistant service. After chatting over the phone about the look and feel she was after we came up with a plan. With a light, ...
She is a little bundle of joy! Ivy Grace giggled, gurgled and kicked her chubby little legs around during our shoot. Watching Jane and Simon interact with their little girl was beautiful. Megan
I've shot for this lovely family many times over the years so it was wonderful to reconnect with them again. Before the shoot Lorren and I met up over coffee to chat about possible locations, clothing options and how she wanted to display the end result. It was at this meeting I found out that Lorren, Luke and the kids ...
A beautiful perspective of our city combined with the loveliest family! After 5 minutes I felt like I'd known this family forever. To me they are the quintessential Australian family complete with the most gorgeous little terrier named Poppity. Traipsing through the spear grass for the perfect shot didn't bother these guys. They were up for an afternoon of adventure. Megan 🙂 terror