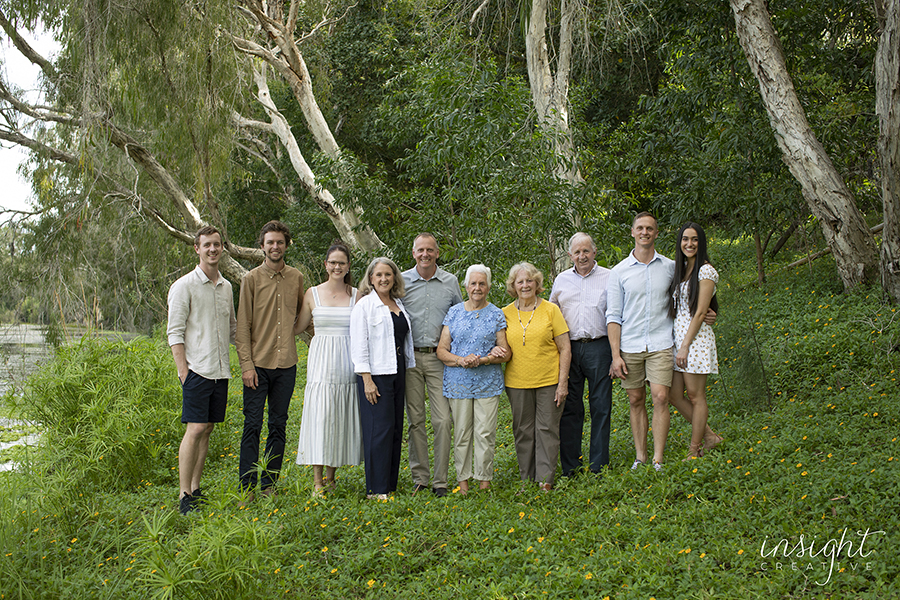 The Cordingley family photos
Robyn was gifted a gift voucher by her daughter Holly so decided to use it to update family photos.  I met with Robyn and over a coffee to get a feel for what she was after and to get a bit of a rundown about her family. The family was gathering for a graduation so we scheduled a time that everyone was in town (which is the trickiest part). Robyn lives close to the river so we thought Ross River would be a great location.  I also gave her ideas on what everyone should wear. When arriving at our location on the day of the shoot I was thrilled to see a carpet of yellow flowers. I'd love to say the pop of yellow was planned but it was pure fluke. The shoot took about an hour and minutes after we finished it started pouring rain! Talk about luck!
Shoots that includes the greater family are so special. It's tricky getting everyone together, but so worth it!
Megan 🙂