Blog
I thoroughly enjoyed spending time with Sharn from Mindful works to capture headshot images for her website. We were after a natural, earthy look that was also professional. The shoot took place in our Townsville photography studio. I think we may have chatted more than we shot but because of this Sharn was comfortable in front of the camera. We enjoyed ...
There are big changes ahead for Romi and Rachael as Romi is about to leave Townsville to live in Brisbane to start studying. Rachael thought it would be a nice idea to have a shoot done so they have beautiful images to celebrate their time here. Romi is a dancer and taking portraits of someone who dances is always so much ...
When you live down Pallarenda beach of course home is the best spot for family photos. This family walk this beach most afternoons. They have their special spots along the way - the log that the kids balance along and the rocks. They enjoy watching the kids play while the sky turns from blue to purple to pink. In years ...
Cheyne Shades and Canvas are a locally owned business that make shade coverings for everything from pools to the back of utes. They were updating their website so contacted me to do headshots and also images of 'the business in action'. Having images on your website that tell the story of what you do is valuable. It's simple, when potential ...
The brief I was given from Kylie for her photoshoot was the images needed to be natural, have a Tropical North Queensland vibe with subtle hints of The Defence Force. These were shot for Kylie's personal brand and website (soon to be launched). The location chosen was her home in North Ward, Townsville. Megan 🙂
Zac called me last week with a secret mission in mind. He was going to propose to his girlfriend Caroline and wanted the moment captured. Caroline had a pretty good idea that Zac was planning on proposing and thought it was going to happen while they were in America later this month but Zac really wanted to catch her by ...
On the most beautiful day, surrounded by their loved ones Tiana and Matt got married. I'd been looking forward to this day. Capturing images for the Abraham family is something I've been doing for close to 20 years so documenting this occasion was extra special. I'll now leave the storytelling to the images... Megan
Having family visiting is the perfect opportunity to document relationships. There was lots of love shared on this beautiful afternoon and the centre of that love was little Ember.  With golden hair, big brown eyes and the sweetest nature she had everyone wrapped around her little finger... including me. She particularly loved flying high as super girl. Watching her toes curl and ...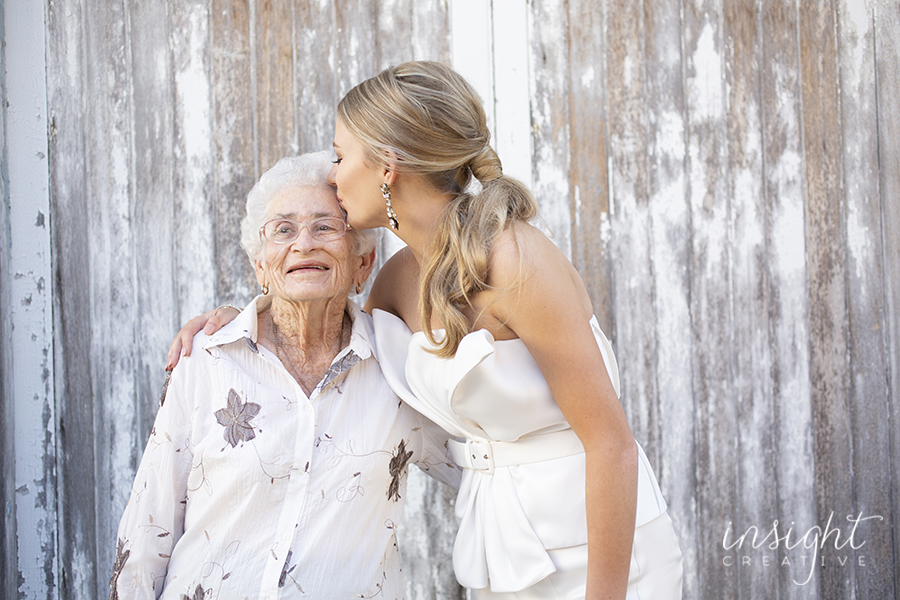 Capturing Faith and the Swindley family on the special occasions of Faith's Debutante Ball was the second shoot I did when I visited my home town of Home Hill recently. With 3 generations present it was really special. At our first location I captured Great Grandma's portrait as she will be 90 later this year. Watching the interaction between the generations was ...