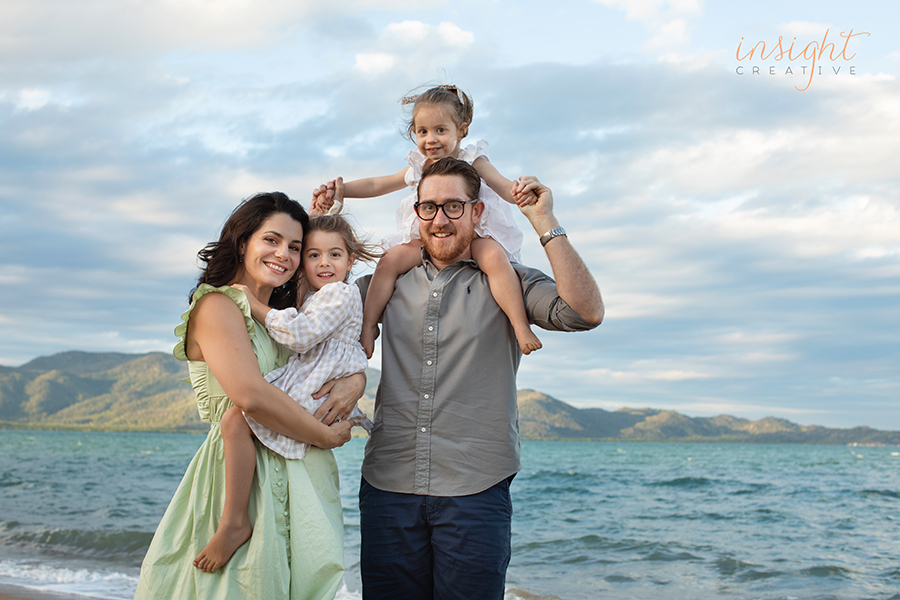 The Milani family at Pallarenda beach
Marianne and Nathan have the most gorgeous little family. Over the years I've watched their family grow and have been lucky enough to photograph the girls as newborns. While enjoying this next stage, they wanted to document the things that make life beautiful right now. Marianne said she wanted  to capture their girls' cheeky giggles and them being their happy and playful selves. She also wanted to capture how much they are adored. The focus was on the family, as well as the sister-love dynamics. The images needed to be light and bright to match previous shoots we've done. This is why we chose the beach as the location. It's also the perfect location for small children. They can simply be free and play without direction.
We were incredibly lucky on the day of the shoot to get what was probably the most beautiful day of they year. We ran, played, searched for shells and had a whole lot of fun.
Megan 🙂