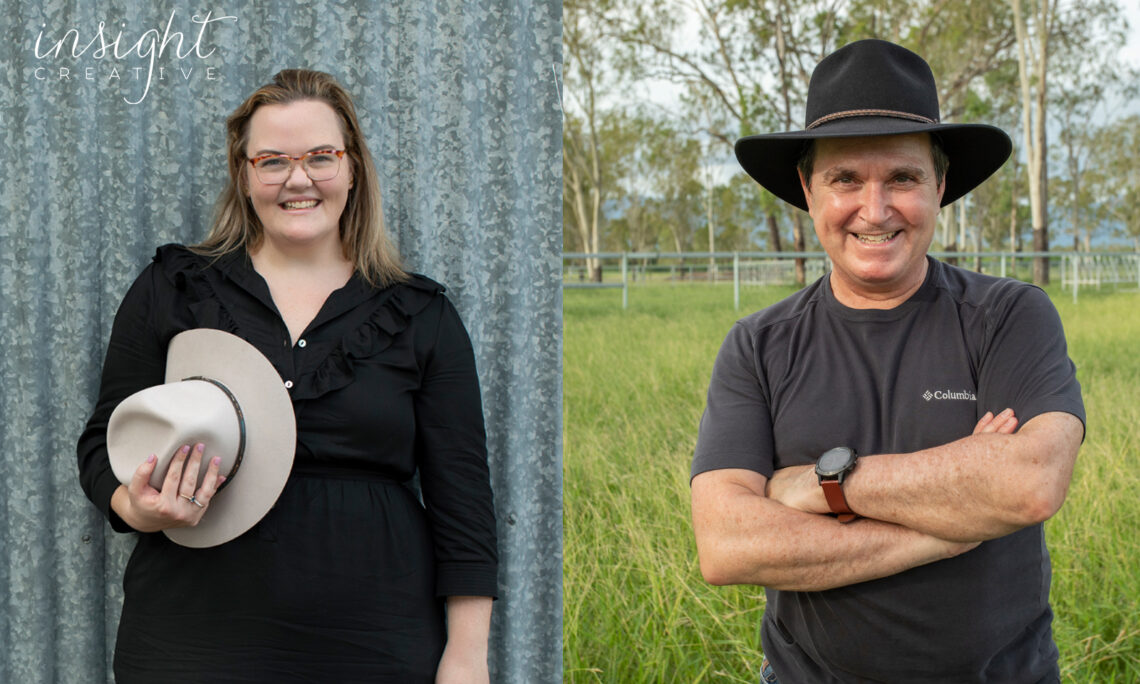 Future Feed – Commercial photography
I was contacted by Future Feed to capture their headshots and group shots. Of course the first thing I do when contacted by a business is google them – that's when I got excited. The usual headshots weren't going to cut it for this team. Future Feed is a product that is added to cattle feed. It's created from seaweed and not only do cattle thrive on it… it also reduces the methane emissions the livestock produce. Talk about innovative! So, leaving the studio behind I embarked on a little road trip! These images were shot about 40 minutes out of Townsville. We wanted the headshots to compliment each other so they could sit side by side on the website. We also wanted them shot at a few different backgrounds for variety. My brief also stated we needed cows in the background.
I few weeks after I delivered these photos I checked the Future Feed website again. I was so happy with the results. Working with a team to create something that is unique to their needs and then see the results is super rewarding.
Megan 🙂