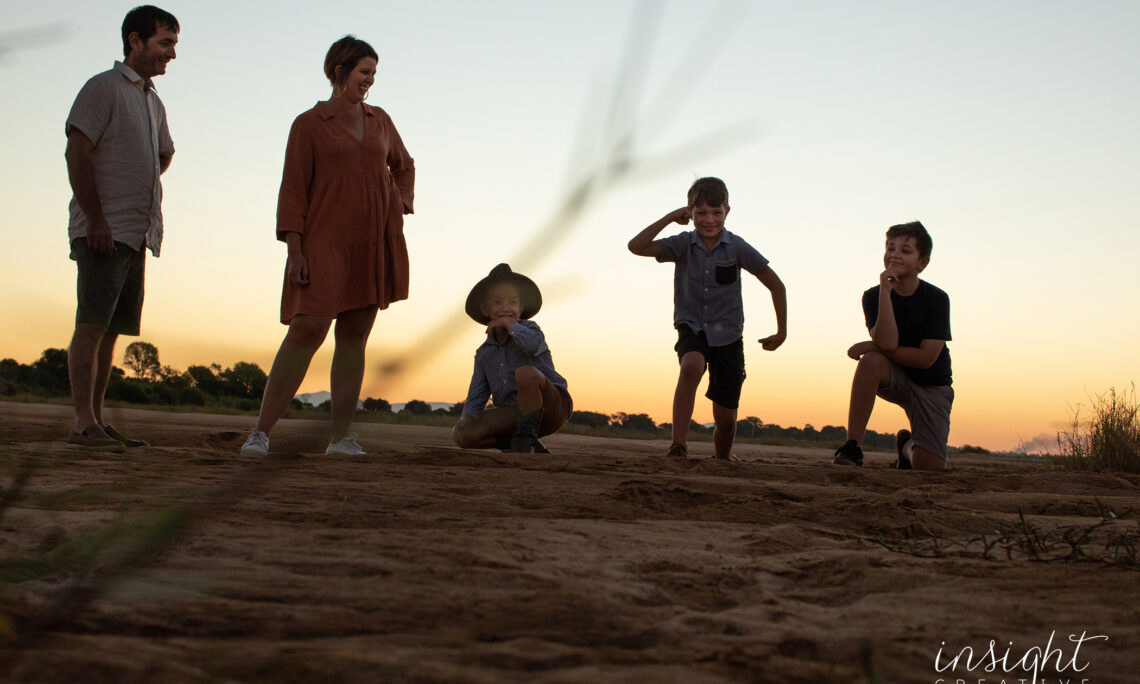 Sgroi family – Home Hill family photography
The Sgroi family live in Home Hill and their cane farm backs onto the Burdekin River. When Donna contacted me about doing their family photos I knew this would be the perfect location for a few reasons.
It's somewhere that they spend time as a family. When they look at these photos in years to come they'll not only be reminded of this afternoon, but all the other times too.
It's familiar – because of this the boys feel comfortable. They were also very excited to show me their special spot.
It has great light – Shooting in last hour of the day gave me the most incredible light to work with.
Before heading down the river we started shooting on the farm. All the animals were included so this was fun. It was a bumpy ride in the ute down to the river but so worth it! The Burdekin is renowned for being home for crocodiles so I was a little nervous. An 18ft crocodile lives just down from where we were. Of course we didn't go anywhere near the water.
While we were waiting for the light to be right the boys played in the sand and we all chatted. I think this worked perfectly because by the time the light was golden, they were comfortable with me. So comfortable in fact they came up with a few different poses they wanted. I think you'll be able to tell which ones these are, they all look so proud.
What an adventure! Megan 🙂