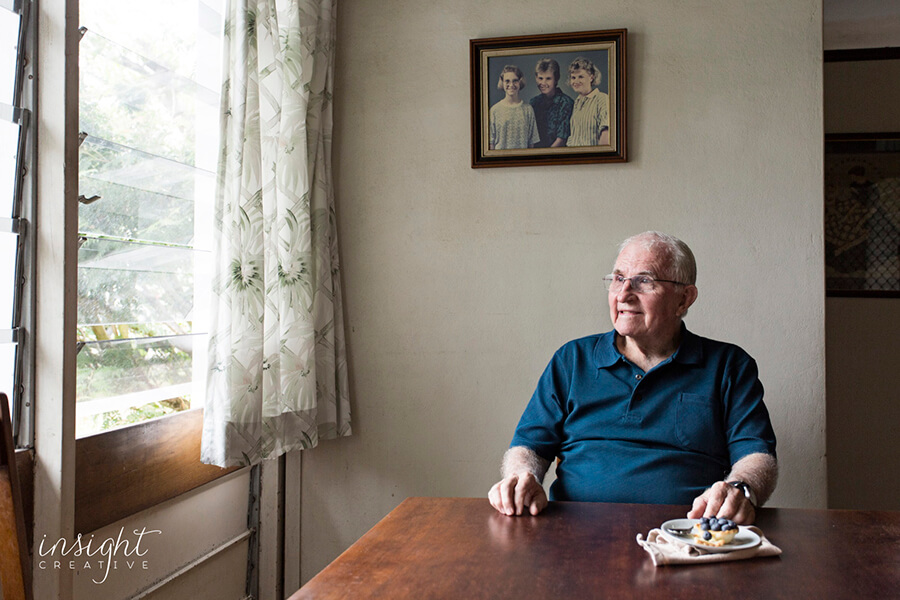 Commercial photoshoot – Townsville
Quite sometime ago I was commissioned to do a shoot for Queensland Country Credit union with the images being used in annual report. QCCU are all about their members so the shoot was of 6 of their members. I collaborated with Verve Design who were working on the design of the report and styling for the shoots. My brief was to create portraits that reflected the personalities of each individual member. This was a dream job for me for a few reasons…
a. I got to work with the incredibly talented Verve team AND the QCCU marketing team.
b. Each shoot was unique. I had to find locations that worked with each individual. I shot in peoples homes, the stairway in the beautiful old Conn0lly and Suthers building, the reception at Zen Den (love that green wall), Core Movement (for the cool brick wall)  and Stripes Coffee (who had the perfect concrete wall as a backdrop).
c. Portraits are my happy place. I LOVE spending time with people, getting to know them and then when they least expect it…. take their photo.
I pulled quite a few favours to use these locations and as usual Townsville Businesses were more than happy to help out. Thank you!!!
I'm really proud of the end results.