Townsville Wedding Photography – Kellie & Luke
Kellie was born to get married – she lives and breathes beautiful things!
For Kellie and Luke's wedding we were lucky enough to work with almost all the suppliers involved with the Make Believe Wedding. Kellie said she found our name first through the Townsville Eye Magazine, then she saw the Make Believe Wedding and loved it so much that she just worked down the list of suppliers involved.
The bridal party got ready at Jupiters Casino Hotel with Kimberly from Boheme doing the makeup and Mandy, Kellie's sister in law created hair styles. Kellie is like a little ray of sunshine, she laughs continuously… and it is the sort of laugh that is contagious. Having someone that is always trying to see the funny side of life puts everyone at ease which is just what is needed on a wedding day! The stunning flowers in pastels tones were created by the lovely ladies at Townsville Flower Market.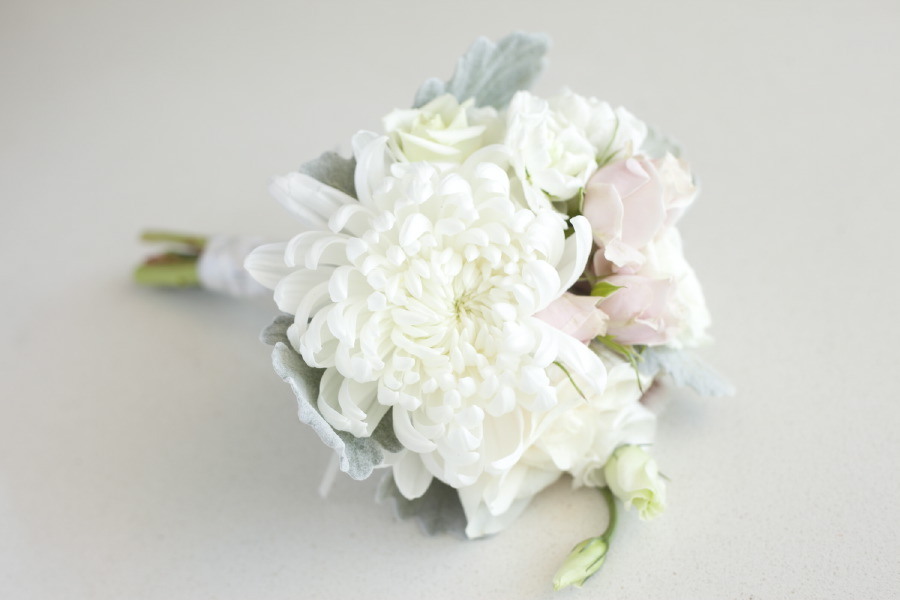 We turned up early to the ceremony to capture Kellie and Luke's gorgeous fur child 'Flossy' – how cute is she!!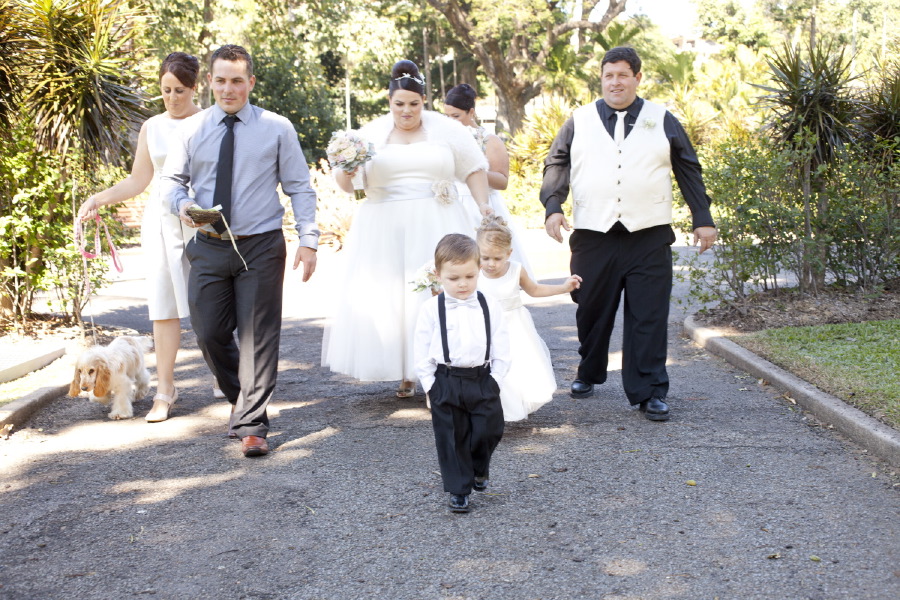 Karen from Carbine Avenue created the amazing styled ceremony scene under the shade of a huge rain tree at Queens Gardens (one of our favourite ceremony locations). The celebrant Jennifer Celotto from Dragonfly ceremonies added a touch of her usual wonderful warmth to the day – it's great working with suppliers you know so well!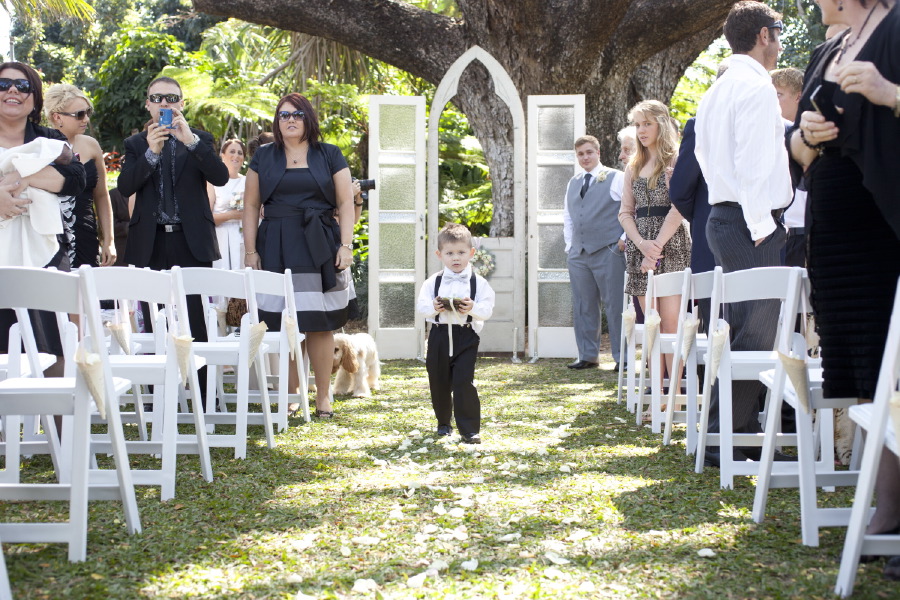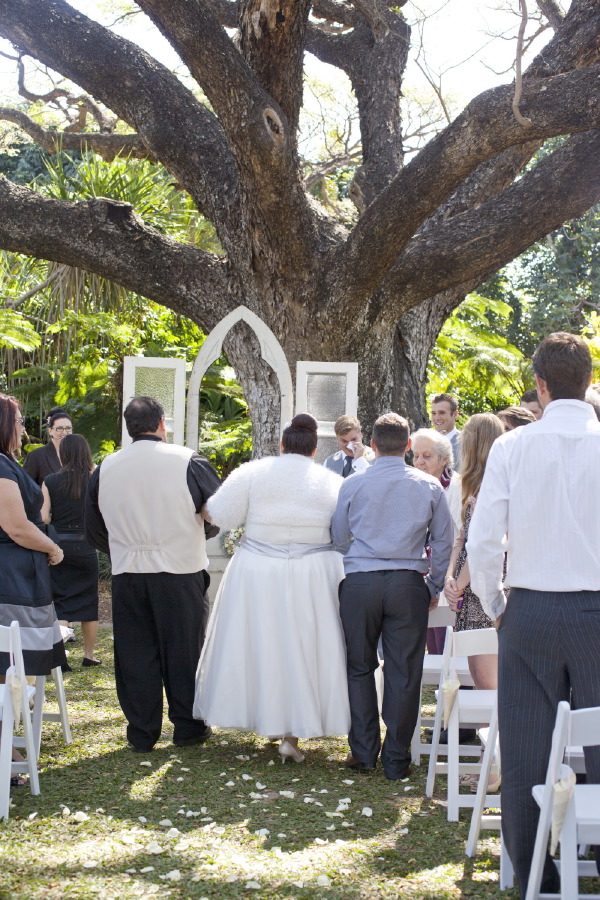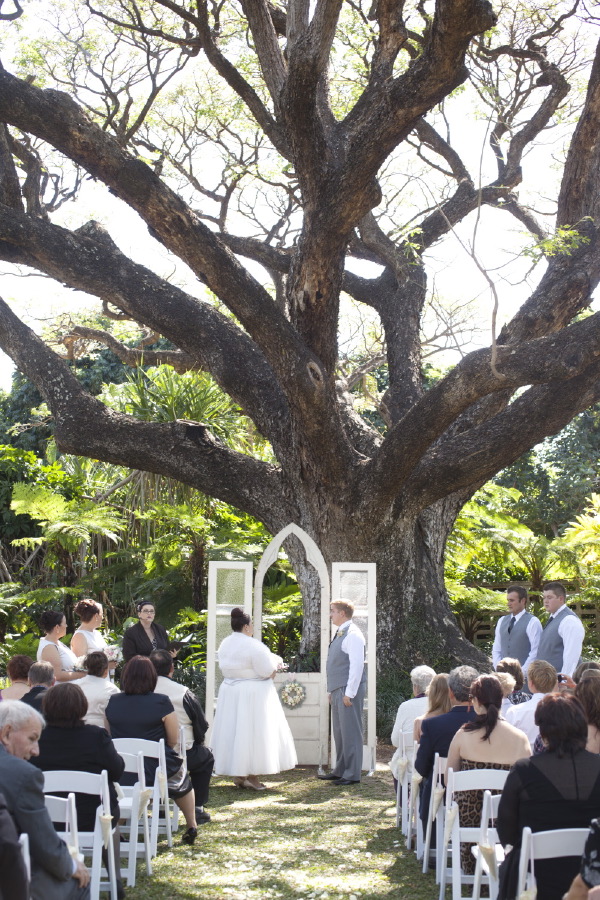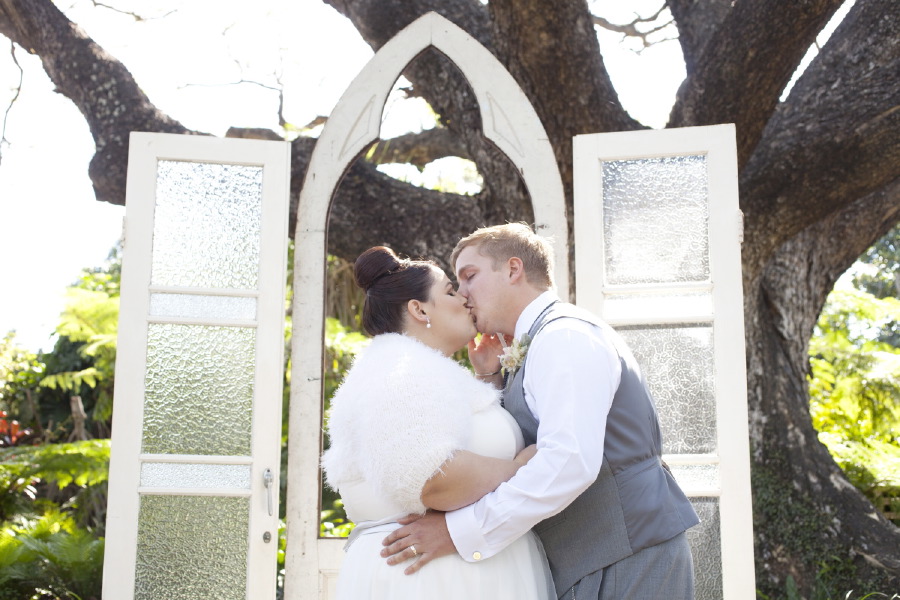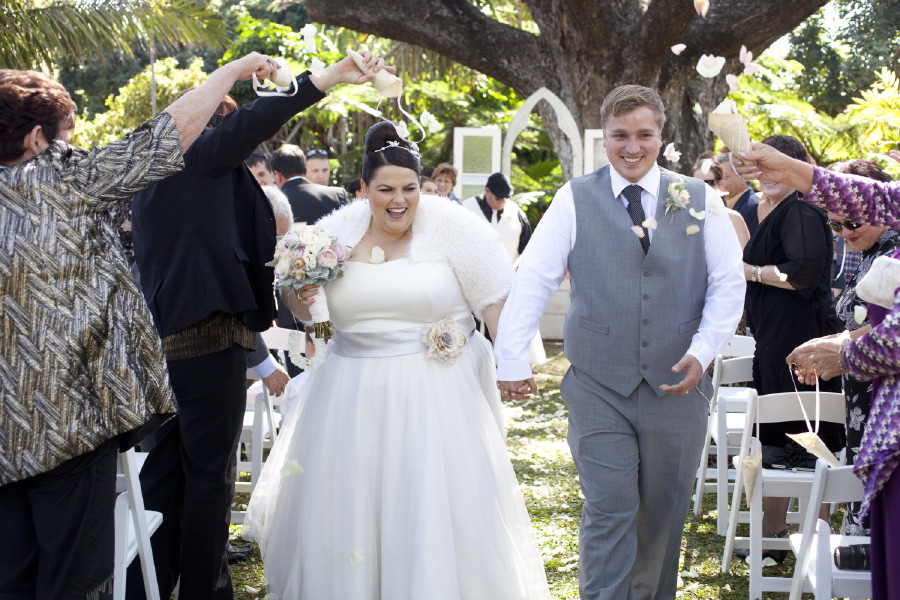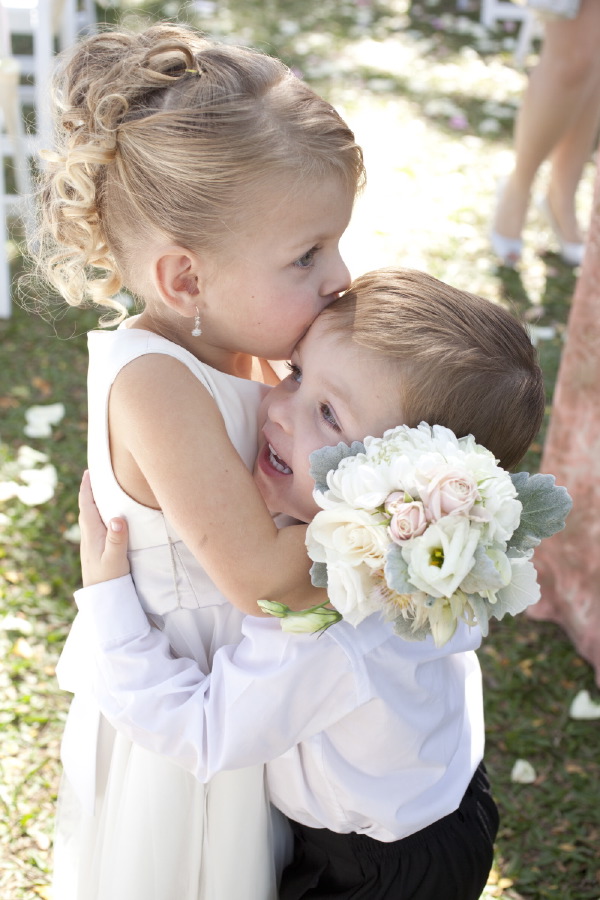 Whisking the bridal party away, we headed to the old Railway station for the first part of the bridal shoot as Kellie loved the feeling of the historic Townsville building.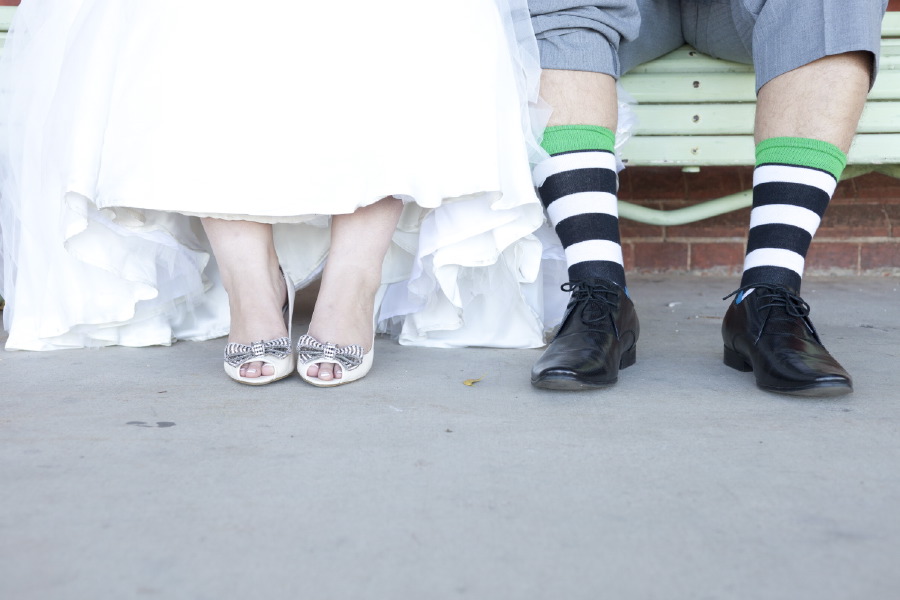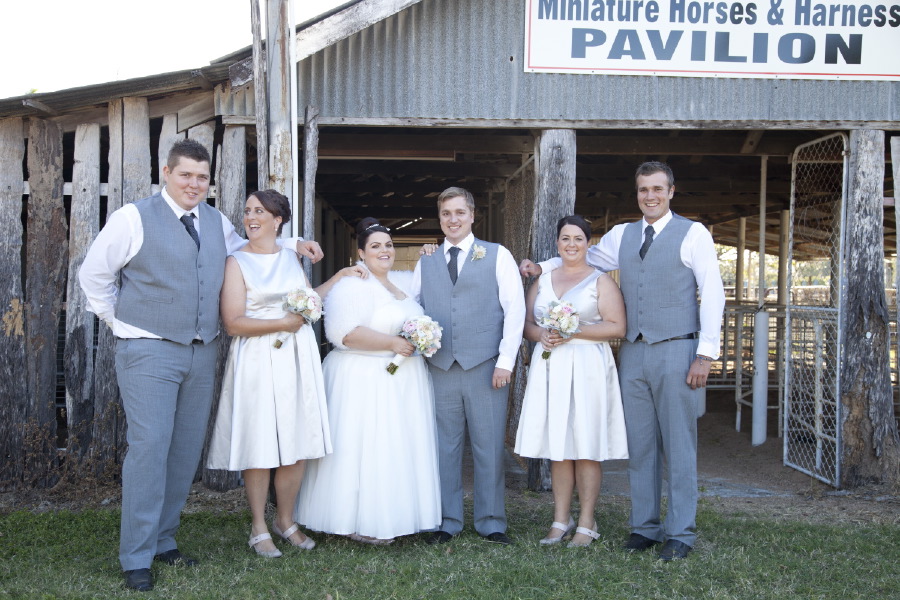 For our second location we headed to a more rustic scene that worked in well with Kellie's vintage theme and the fantastic 1950 FJ Holden wedding car – an amazing find by her Mum!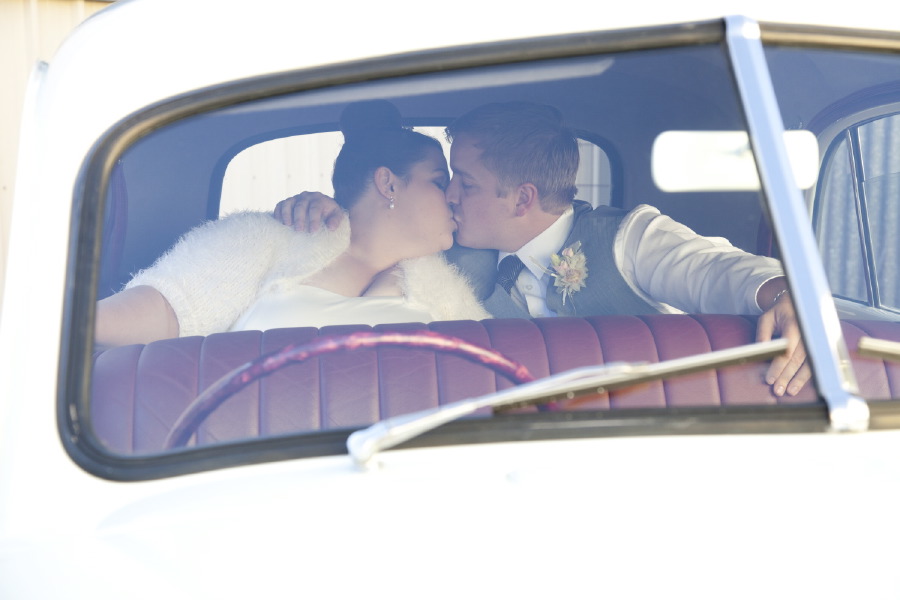 A quick pit stop en route to the final location gave Kellie the chance to squeeze in a few sneaky shots at our vibrant studio door!


Our final location was one of our favourite grassy backlit scenes which offers muted tones and wide open space.


The reception… where do I begin!! Once again Karen from Carbine Avenue went all out with the vintage styling for Kellie and Luke's wedding. There were tables of candles, a vintage typewriter, a dresser full of deserts, plus a styled photobooth with props… Awesome!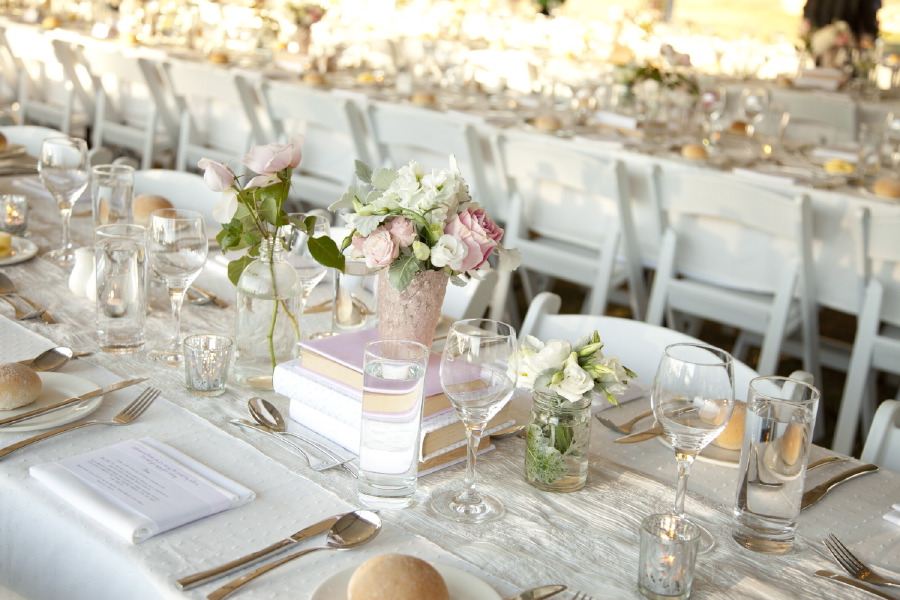 Karen's styling combined with this amazing cake by Leoni from Happy Cakes is just exquisite. Absolutely beautiful attention to detail. Kellie found the cute cake topper at MilkTea on Etsy.


One of our favourite prop creations of Karen's, first seen at Megan's 40th Birthday party, nice posing Honey and Kellie!


Luke, Kellie and their family and friends sure know how to have a good time!.. not long into the evening guests were up dancing the night away. One of my favourite dances was this little man doing breakdancing moves – how cute is he!


Kellie and Luke thank you for making us feel so welcome and included in your special day and thanks for all the laughs 🙂
Honey and Louise x